LEWES, Del., May 22, 2023 (GLOBE NEWSWIRE) — Prepare for a laughter invasion of the metaverse! The $JOKE community, the world's leading comedy brand in the Metaverse, is pleased to announce Roasted, the largest comedy festival in the virtual universe, in partnership with TCG World Metaverse.
The founders of $JOKE, two UK-based entrepreneurs, have been running virtual comedy clubs for over two years and aim to showcase top comedy talent around the world. Today, the digital curtain continues to rise as David Evans, CEO and Founder of TCG World, joins the cause as a shareholder of the Roasted Comedy Festival.
For a photo accompanying this announcement, see https://www.globenewswire.com/NewsRoom/AttachmentNg/db327bcf-548a-4bef-9412-e690414747df
Backed by the technological prowess of Unity, the world leader in gaming technology, TCG World Metaverse is poised to catapult this groundbreaking comedy extravaganza to unprecedented heights.
Jessica Toomey, director of renowned comedy club Frog & Bucket in Manchester, UK, is also on board as a shareholder, bringing her extensive experience, contacts and strategic partnership with influential comedy figures around the world.
Starting this August, the month-long Roasted Comedy Festival will feature hundreds of comedians entertaining audiences across multiple Metaverse platforms and potentially reaching millions of viewers. Musical artists keep the beat between comedy sets, providing entertainment throughout the festival.
The festival is already followed by a number of exciting comedy shows, building on the momentum of previous events that attracted more than 20,000 spectators.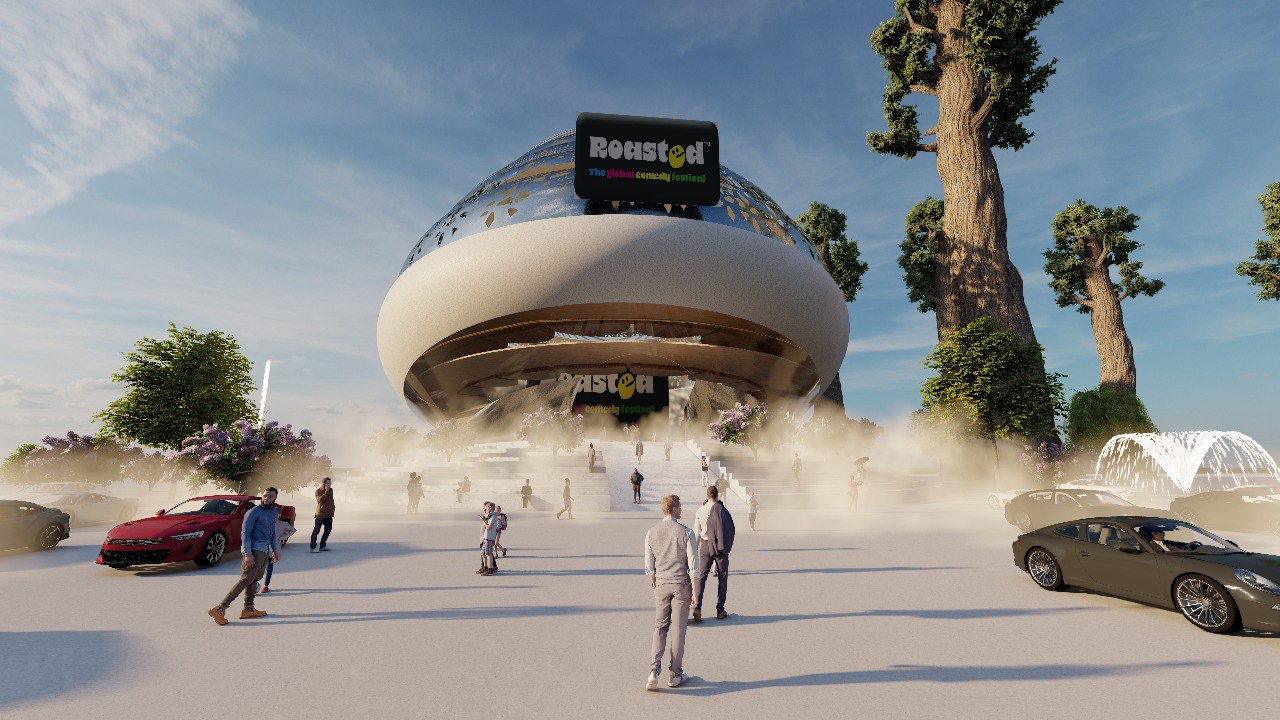 For a photo accompanying this announcement, see https://www.globenewswire.com/NewsRoom/AttachmentNg/c4cc8f50-f40e-47fe-b70e-14ad1104c78a
"We are on the cusp of a technology revolution," said David Evans. "Our collaboration with $JOKE offers a fresh and innovative approach to comedy, reaching audiences around the world, powered by Key2 ticketing technology."
Simon Young, Founder and CEO of $JOKE added, "The Roasted Festival will transform the way comedy is experienced, moving beyond traditional VR to showcase a high-tech, immersive performance space."
Highlighting the game-changing potential of the collaboration, Andy Price, Founder and CCO of $JOKE, remarked, "Our partnership with TCG World Metaverse is game-changing. She will help elevate our project and take comedy into a new era."
Alongside TCG World and The Frog and Bucket, multiple global partners will support the $JOKE project, merging Web 3.0, crypto, NFTs and the Metaverse into a revolutionary platform for comedian success.
As the Metaverse is expected to evolve into a multi-trillion dollar industry by 2030, encompassing millions of daily active users, $JOKE paves the way for a new era of comedy that doesn't just adapt to the changing digital landscape , but also pushes its limits.
For more information, press inquiries, sponsor/advertiser inquiries and image inquiries please contact salmon@joke.community